Patina Silver and Gold Fusion Petroglyph Cuff with Diamonds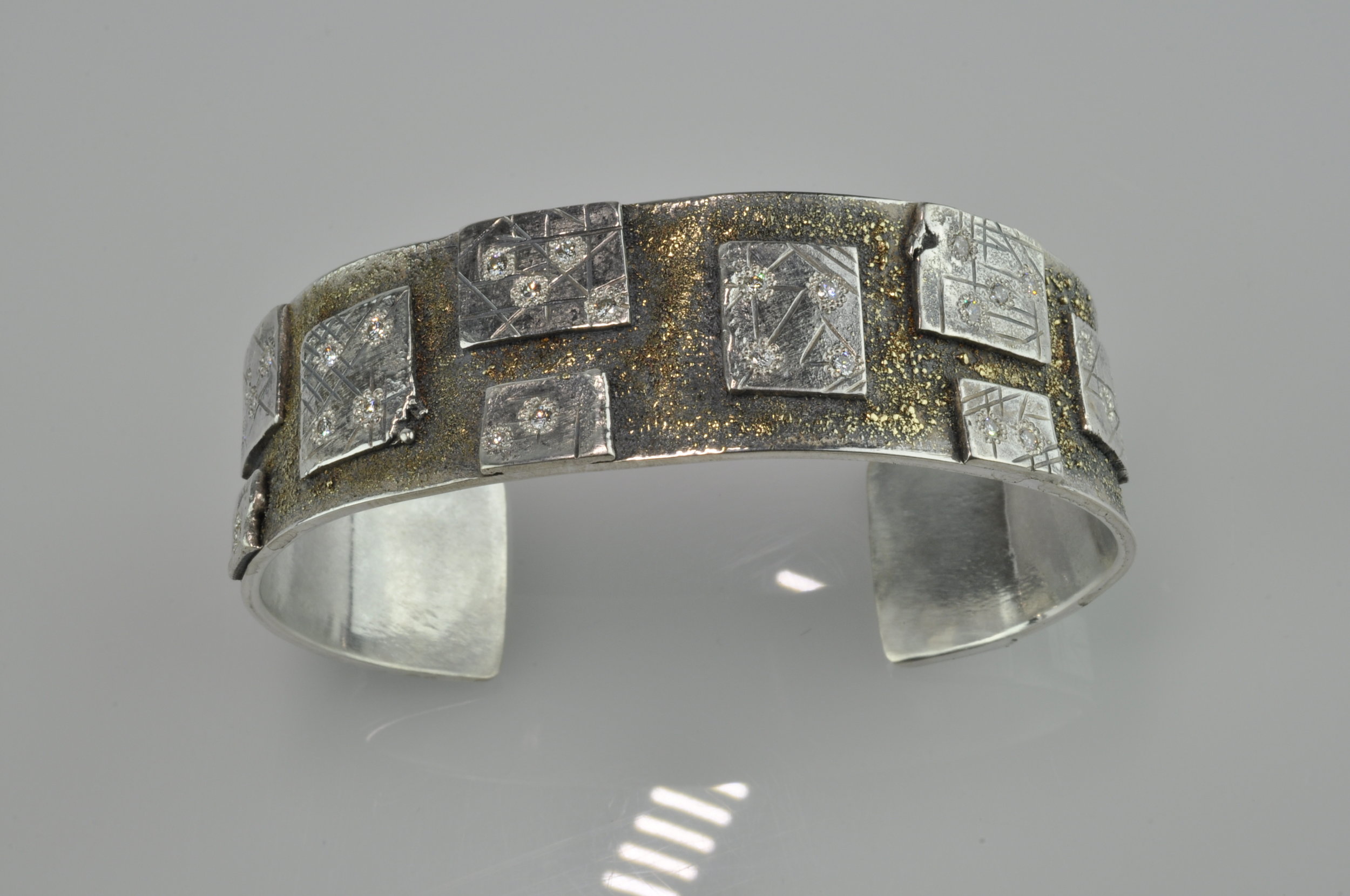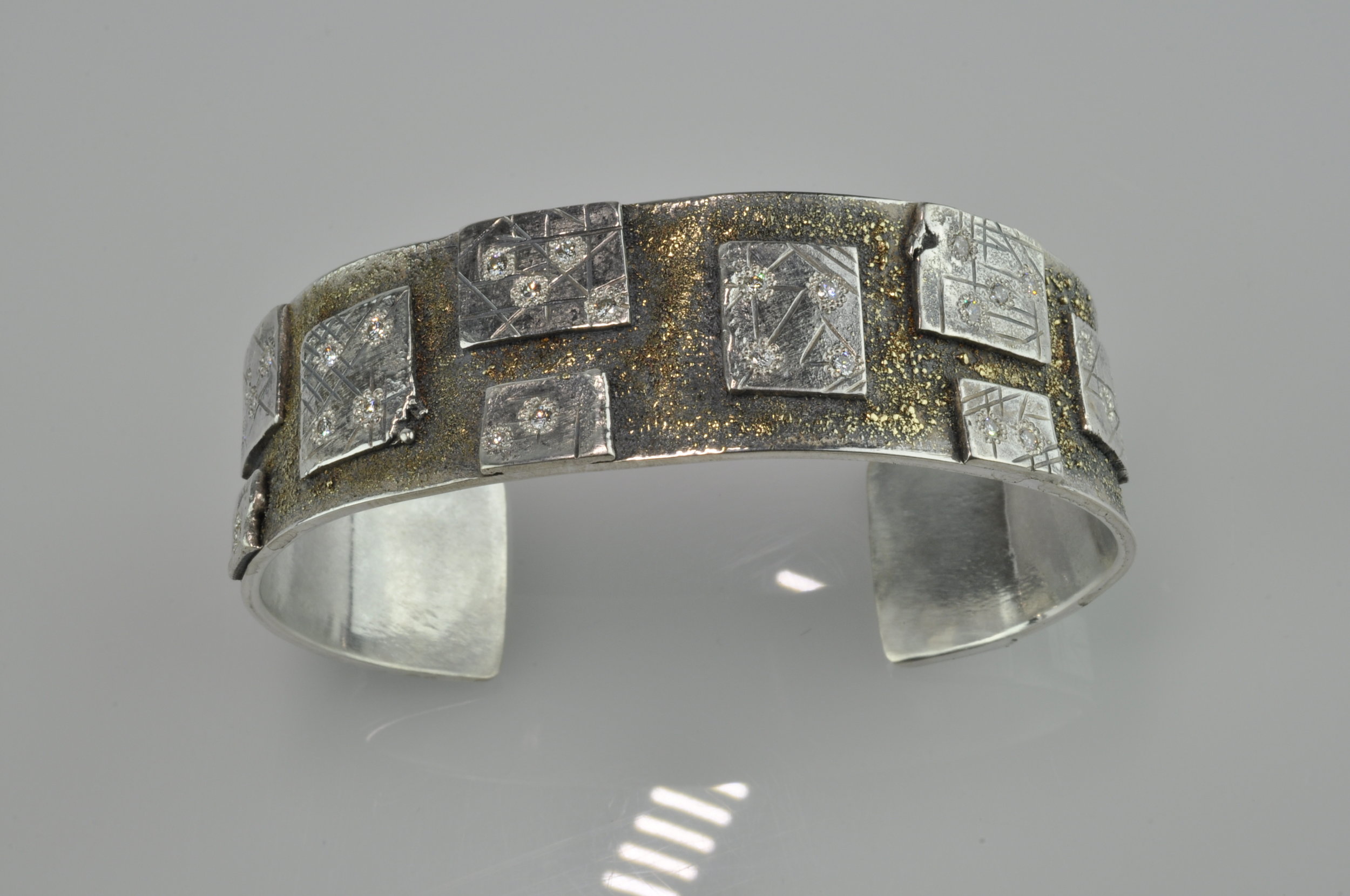 sold out
Patina Silver and Gold Fusion Petroglyph Cuff with Diamonds
The latest edition of the silver and gold fusion line of jewelry draws its influence from ancient humanity's craft of stone petroglyph carving. I also like to think the round brilliant cut diamonds lend this advanced technological influence to the look of the cuff, making this piece take on a rustic, yet sophisticated look that matches any outfit. In natural light, the diamonds and gold really stand out with brilliance against the patina of the silver.
The overall weight of the cuff is right around 71 grams giving it a solid reliable feel without sacrificing comfort.
At its thickest points, the thickness is just over 3mm.
The width is 13/16th of an inch and the length is 6 inches.
The cuff is currently fit for a wrist 7.25-7.75 inches, but can be reduced as needed, for a small fee of $25.
This cuff contains .92cttw of diamonds.
The components of this cuff were fused together at high heat, no solder was used.